Life Is Sweet!!
Celebrate your Special Day Or Any Day with one of our Delicious Handcrafted Cake for the Culture Cake Jars!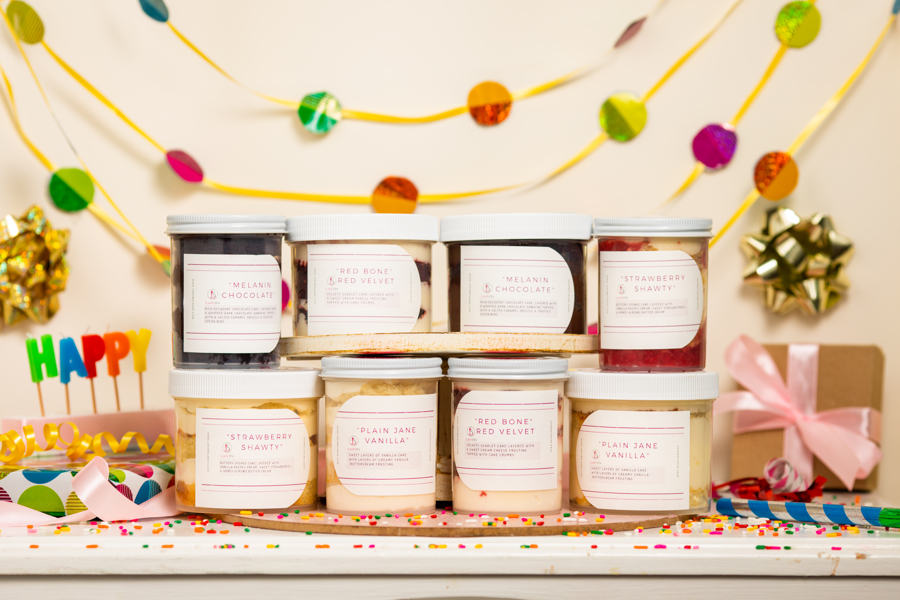 Choose from our four different Flavors !
Can't decide on just one, choose them all.




"Plain Jane" Vanilla

Sweet Vanilla Cake with Layers of
Creamy Vanilla Buttercream Frosting.
"Melanin" Chocolate
Rich decadent Chocolate Cake Layered with a
whipped dark chocolate ganache, topped with a
Caramel sauce & Toasted Cocoa Nibs.

"Redbone" Red Velvet
Velvety Scarlet Cake Layered with a Sweet
Cream Cheese Frosting, Topped with
Cake Crumbs.
Strawberry "Shawty"
Buttery Sponge Cake Layered with
Sweet Strawberries & Honey Almond
Buttercream Frosting.